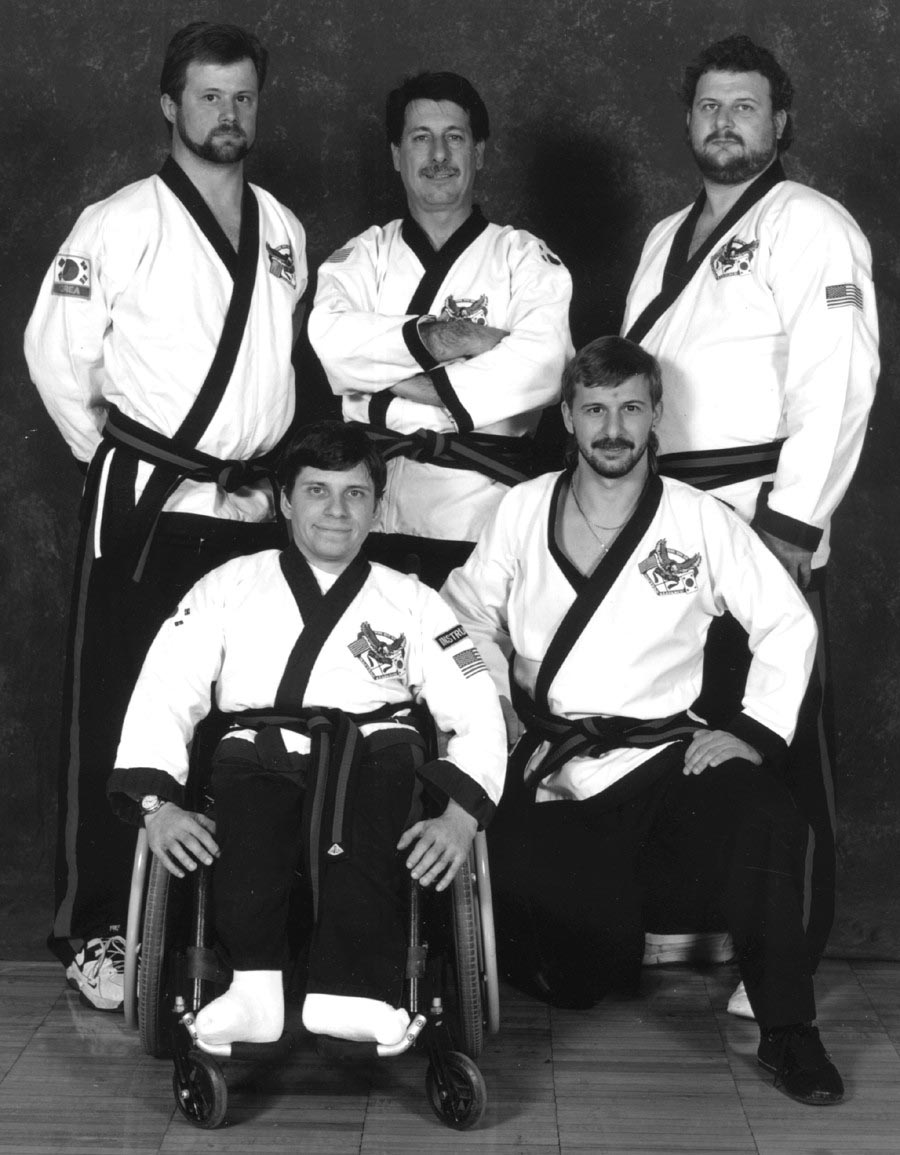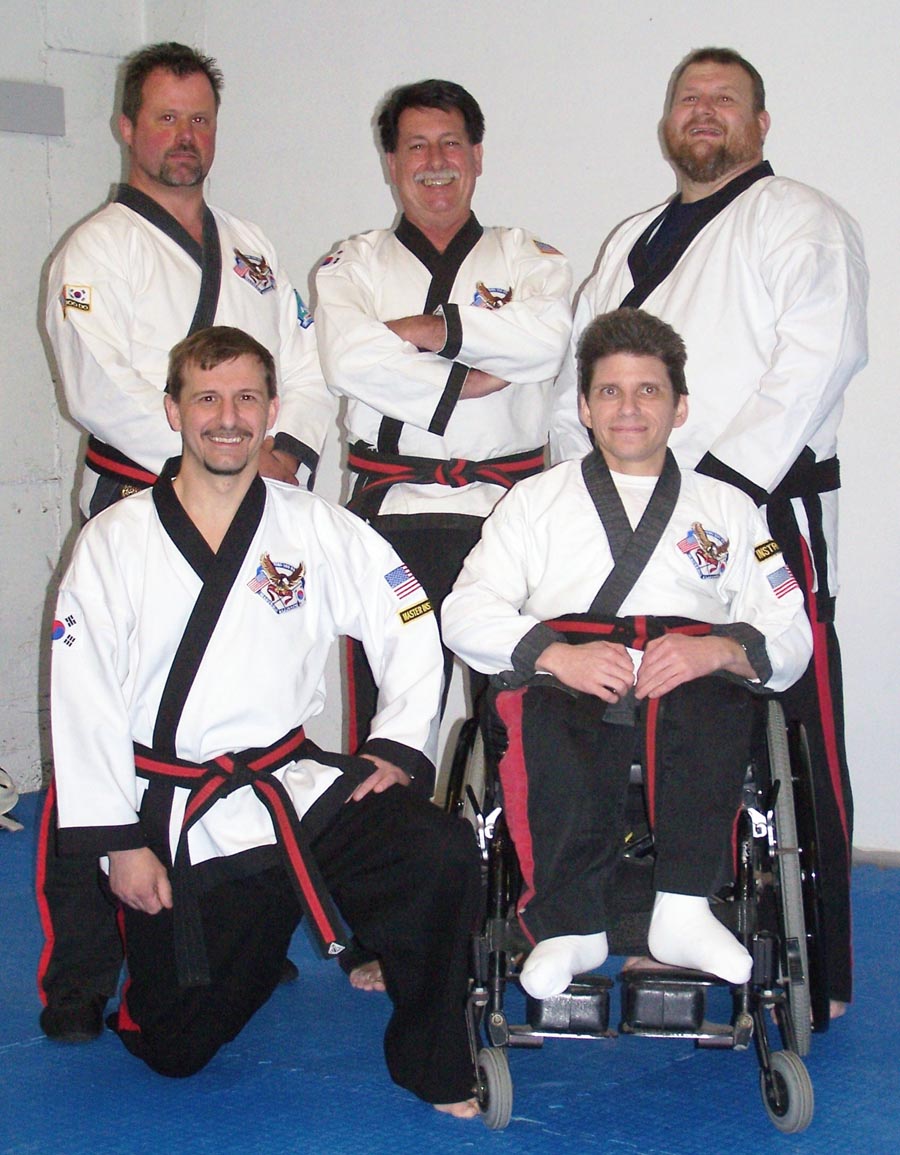 About Us
The first thing you should notice about the Tang Soo Do Masters Alliance is that there is no apostrophe in the word "Masters", which would show ownership. You see, we don't feel that we, the masters, own this organization. It is set up so that the students have a great deal of control over the organization. We have a board of directors made up of Red Belt through Master Belt holders.
The TSDMA was founded in January, 1996 by Masters Howard Daniels, Mark Laliberte, Ken Laliberte, Jeff Laliberte and Garth Charland. All are from the greater Waterbury area in CT. Since its inception, Master Kirk Landquist has joined us and Scott Hanson was promoted to the master level in October of 1998. Wes Pomeroy Jr. was promoted to Master in December of 2004.
Masters Howard Daniels, Ken Laliberte and Garth Charland were promoted to 5th dan in August of 2003 and are therefore now our senior masters.
In November of 2007 Master Charland tested for the rank of Yuk Dan (6th) and was promoted in March of 2008 by Master David Sgro through San Kil Tang Soo Do. This promotion maks him the ranking master in our organization but it has no bearing on the directorship of the organization, the senior masters remain Charland, Daniels and K. Laliberte. We have no interest in a monarchy, history has proven that a democratic society is best.
The Tang Soo Do Masters Alliance is affiliated with Moo Yea Tang Soo Do and with the World Dang Soo Do Union.